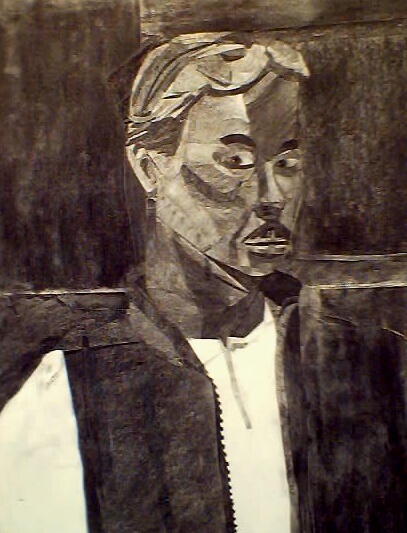 Self Portrait
Created cardboard cutouts with 10 shades to create this self-portrait. A very sticky school assignment...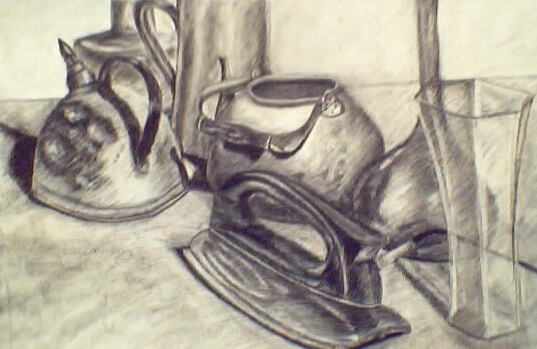 Still Life
Charcoal drawing of still life. Create for school project. It's one of my favorites.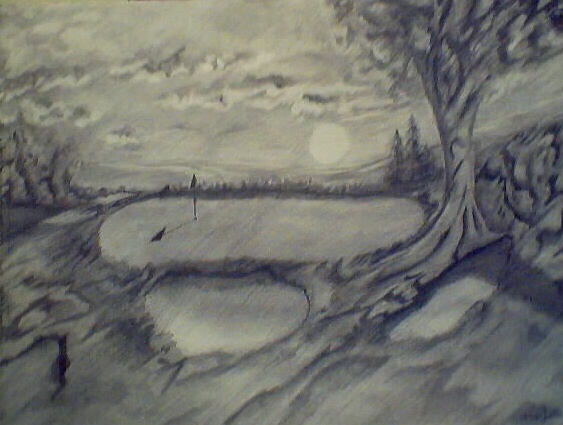 Golf Course at Sunset
This is a pencil drawing created from memory. FORE!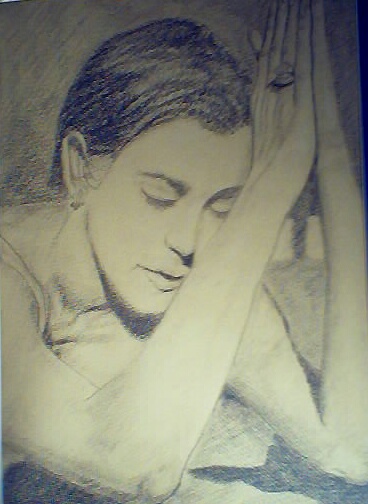 Melanie
Can you guess who this is? I created this pencil drawing in my first year drawing class.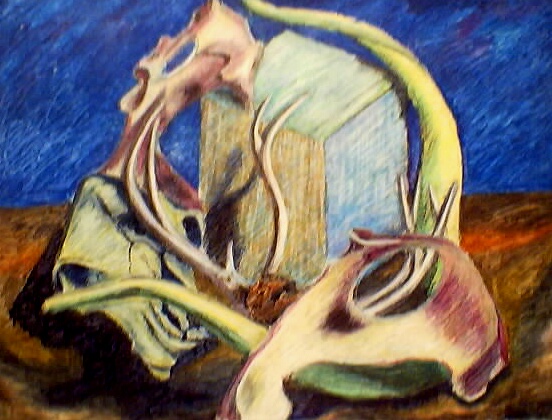 Horns of Color
This project involved taking a still life of white objects and colorize them, while still trying to imply the items are white.
Jackson
This is a charcoal drawing of my dog Jackson when he was a puppy.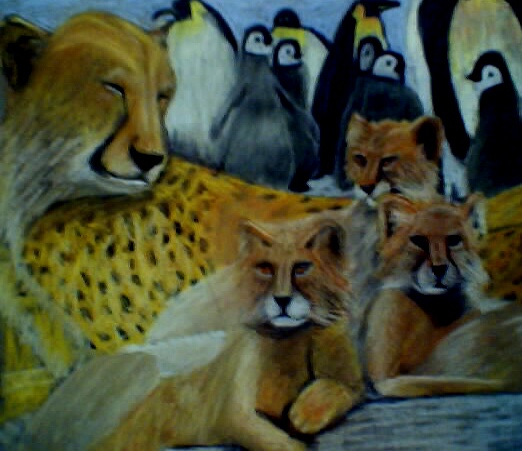 Cheetah and Penquins
This assignment was to place to things together that you would not normally find together...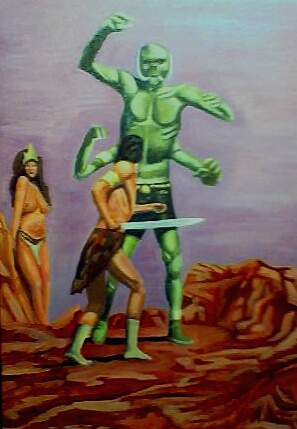 Princess of Mars
This is an oil painting inspired by the John Carter series.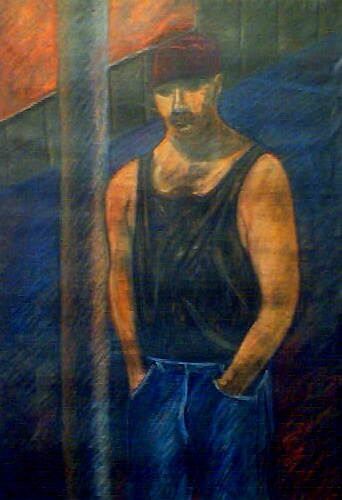 Self-Portrait on Street
Kind of an artsy thing. Created with oil pastels on black paper...